AnH Enterprise Limited is one of the leading company in Bangladesh, working on warehouse solution, material handling equipment, dying & automation solution, Textile machinery. We are looking for Sales Engineer for our Sales Team.
Our Parent Company "ANH Group" has different organization across to the country like SRD Limited, RAY Bangladesh, Agrow Limited etc.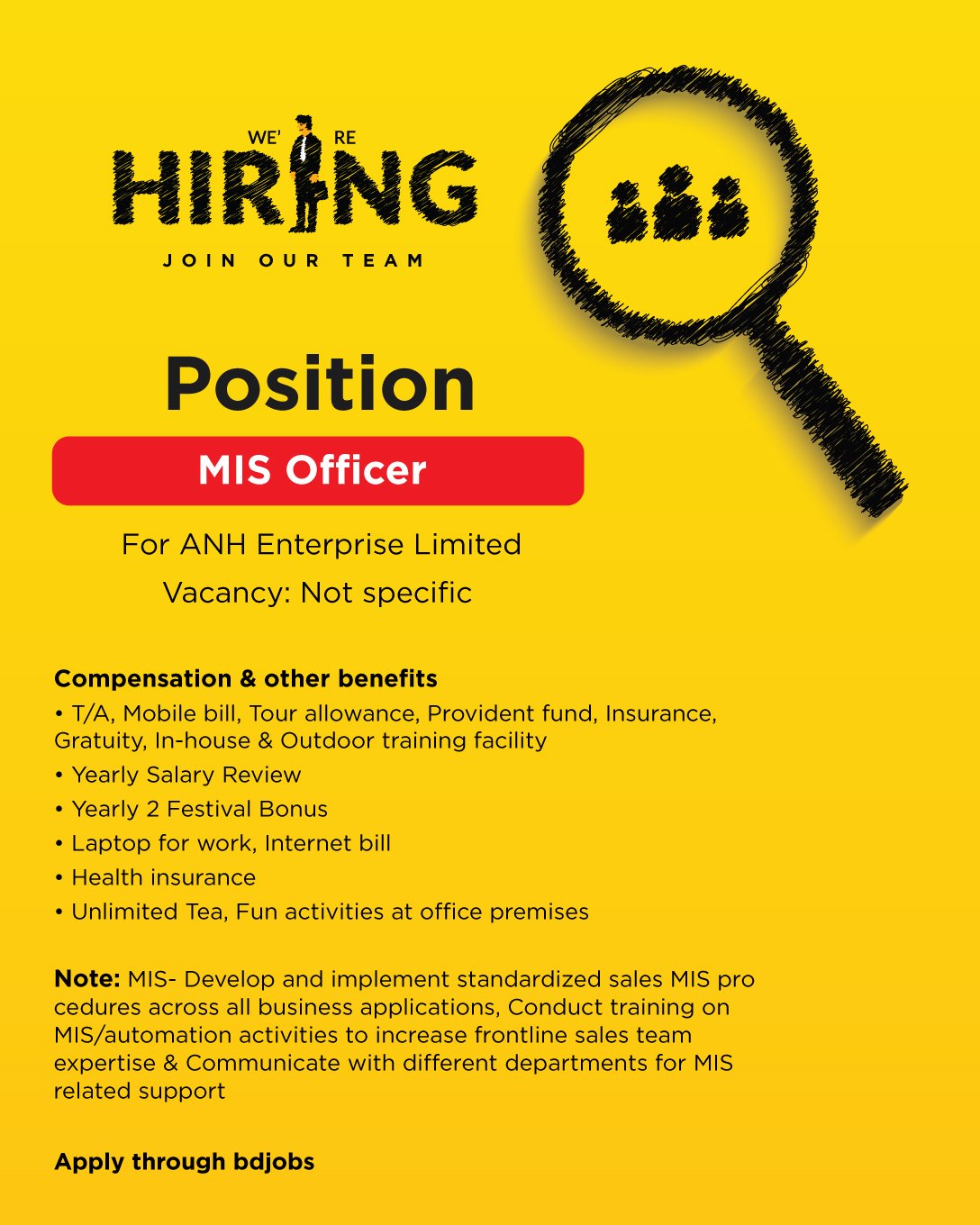 Executive - Corporate & Modern Trade Sales
We are one of the leading Industrial Machineries, Warehouse & Automation Solution Companies in Bangladesh since 2008. We have also extended our business operations in industrial construction services.
In 2020, we have introduced our new venture in the manufacturing and marketing business of range of quality toiletries items. To foster this initiative, we have set up our manufacturing plant.